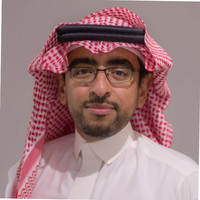 Based in Jeddah, Saudi Arabia
Background:
A result oriented professional with 20+ years of versatile experience in ICT & Business Consultancy across Multi-National Firms including 12 years in Business Development, Sales of Business solutions and professional services.
Currently functioning as freelancer and promoting Innovation Management in both public and private sector. Previous experience include General Manager of K3 Saudi, new foreign investment Joint Venture Startup Company providing retail solutions focusing to the retail market in MENA region.
Proficient in business and IT consulting service lines like Quality Assurance, Project Management & Supervision, Diagnostic Review & Opportunity Assessment, Software Selection & Implementation, Business Process Reengineering & Development of Human Resources, Supporting Functions, Policies & Procedures, Business Development & Sales Action Plans and Strategy Roadmaps.
Proven ability in consistently streamline operations by utilizing & implementing processes aligned to company standards & clients' needs, thereby ensuring profitability, quality and excellent customer service. Hands on experience in developing procedures, service standards and operational policies, planning & implementing effective control measures to reduce running costs of the business.
Area of expertise:
Strategic Planning & Execution
Innovation Management
Innovation Strategy
Customer Centric Culture focus
Project & portfolio Management
Team Management, Training & Development
Change Management / Cultural Transformation
Business Development & Account Management Framework
Revenue Management/ Budget Control
Compliance Management
Statutory Liaison
Education:
Bachelor's Degree in Computer Engineering, King Fahad University of Petroleum and Minerals (KFUPM)
Contact: