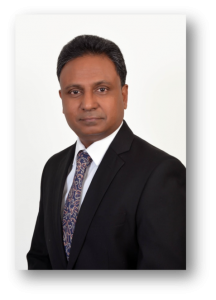 Based in India and Saudi Arabia
Background
Christopher is passionate about the indomitable human spirit that is capable of achieving the unthinkable and strongly believes that "imagination breeds innovation." His perpetual mantra that "my today must be better than my yesterday" prods him to seek and bring out the best in people to start with frugal innovation; the current jargon – Jugaad and move onto bigger things.
His journey with Innovation360 as he says is because "in spite of AI technology at its disposal, it has a human-centric approach" and is a fit vehicle to drive his mission "Triggering Thought" in the SME sectors that have hardly any access to the highly knowledgeable consulting companies, and moreover blends with the global mission of the Innovation360 Group.
He has been systematically structuring SMEs to work like large organizations and coaching large organisations to be less rigid and be fast paced in their innovation processes like in the SMEs
Areas of expertise
Requirement Analysis
SDLC – Systems Development Lifecycle
Process approach
Innovation Management
Using ancient Indian methods of studying personas
Range of Industry – Electronic Device Manufacturing, R&D – Medical Devices, Chemical, Oil & Gas, Foundry, Textile.
Hands on experience in business processes like mechanical, software database development, Systems and process scalability.
Contact