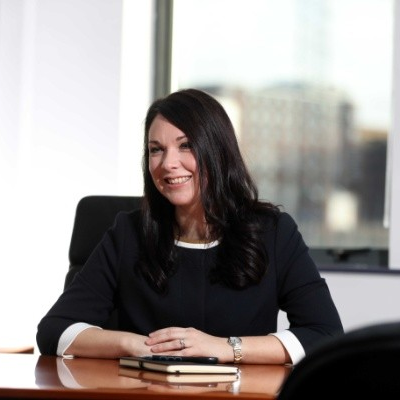 Background:
Kelly is passionate about innovation and transformation. She is adept at creating great ideas and making them happen (even when people and processes seem to be conspiring against it!).
Kelly was Head of Public Sector Reform in Northern Ireland, responsible for innovation in government and the Northern Ireland Innovation Lab (one of the first and leading European labs). She led high profile projects for the Northern Ireland Executive, including an OECD Review of Public Governance, the Cross Cutting Reform Programme (a programme of more than 30 highly ambitious reform projects operating on a cross departmental basis), the Public Sector Transformation Fund (£700m fund to support staff reduction schemes across the public sector) and Northern Ireland's first Open Government commitments.
Kelly is an experienced Consulting Director with a Big 4 background (KPMG). She led internal consultancy services for the Northern Ireland Civil Service and an international consulting business for OCO Global.
Area of expertise:
Innovation Labs
Programme & service design, implementation and transformation
Capability building for innovation and transformation
Advising Government Ministers and Senior Officials on reform, innovation and transformation
Innovation assessment
Innovation strategy
Education:
PhD Politics, Queens University Belfast
BA Politics with First Class Honours, Queens University Belfast
Contact: