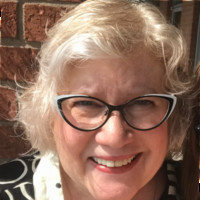 Dr. Grant is an expert in creating innovation cultures and is a well-rounded professional with more than 25 years industry experience as a consultant. As an Innovation Researcher and Academic Entrepreneur and Activist, Ginger's passion is creativity in business – the design, development and implementation of narrative gameplans that transform corporate culture, and drive employee engagement and high-performance teams for competitive advantage. A frequent international speaker, she has held senior leadership positions and consulted in a variety of fields including engineering, telecommunications, education, transportation, government, law, software development, gaming and the creative industries.
She is an Associate Dean at the Humber Institute of Advanced Learning in Toronto, Canada and a Visiting Professor at the Copenhagen Business School in Denmark where she teaches change management and leading innovation.
Areas of expertise:
Innovation Strategy and Management
Organizational Change Management and Transformation
Business Anthropology/Ethnography
Educational Leadership
Data Storytelling and Visual Analytics
Education:
Dr. Grant earned her BA in Psychology at the University of Waterloo in Canada, and her MA and PhD. In Mythology/Archetypal Psychology at Pacifica Graduate Institute in the United States. She is an active member of the teacher/trainer group for the Stanford Creativity in Business Program and is an Innovation 360 Yellow-belt practitioner.